I am halfway through my first week of university and actually liking it more than I thought! I am slowly adapting to this new schedule, although sometimes I like to think I'm still on vacation and neglect my books. I have also joined a local CrossFit gym and have volunteered as assistant coach for the CrossFit Kids program. All these little changes really make me feel more comfortable here in a new city and as I start a new life stage.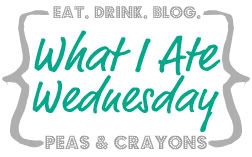 If you saw my post from yesterday of what I packed food-wise for my new home, you know I'm a bit crazy when it comes to food-packing. It's been a challenge I must admit, taking all my pantry and kitchen essentials with me. For example, I can't just whip up a batch of cookies when I feel like it because my coconut flour, baking powder, and vanilla are still at home. And when I'm at home I need something that I've already taken with me to my apartment.
The struggle.
I'm trying not to take everything with me, simplifying my meals, and meal planning so that I know what I need to bring with me for the week and what I need on the weekends when I'm home.
Breakfast:
Now if that isn't the most absolutely beautiful green smoothie you've ever seen, then clearly you've seen more green smoothies than I have. Bananas, raw vanilla protein powder, coconut water, spirulina, chia, flax, maca, pineapple, spinach and raw hemp hearts.
My schedule for school is super cool. I start at 7 am on Mondays and Wednesdays and finish at 12:50pm. On Tuesdays and Fridays I have one class and on Thursdays I have two. Either way I finish most days before noon, which is perfect for me since I tend to go into shut down mode come 2 pm (read: I fall asleep in I'm in class at that time). I'm a morning person so I'd rather wake up a t 4 am to go to class then to be in class at 4 pm. My days are much more productive with an early morning start and I like being home for lunch.
In an effort to use up our still ample supply of homegrown zucchini, I've been making these "zucchini sandwiches". Two slices of zucchini, spread with some mashed avocado, topped with homegrown sliced tomatoes, canned wild salmon mixed with a little bit of plain yogurt, lentil sprouts, and raw cheddar. This is not a food I would ever serve to company since you really need to get in there and eat with your hands and get dirty.
I am in deep maddening love with young coconuts. There is nothing, and I mean nothing, like fresh coconut water. It blows plain water out of the water (no pun intended) when you're in need of hydration. And the meat is just soft and creamy and delicious. I eat it with a spoon but it is also fantastic in smoothies and raw puddings because of its creamy texture.
Here's a little teaser for my next recipe post:
Bonus points if you can guess what it is

Happy Hump Day!