It's been a while.
Blogging, I've learned, takes some serious motivation. I admire those bloggers who post every single day, sometimes more than once a day. My life is not crazy, I have time to [waste] reading Facebook longer than I should, browsing Pinterest, Instagram, Twitter….again longer than I should. I  haven't started school yet so I can't use the excuse that homework does not permit me a spare second to write either.
I don't like calling it laziness, so I tell myself I just don't have the motivation. I want to hold myself more responsible for my blog and dedicate more time to it because, although it may take some motivation to type up a post, I never regret the time I spent doing so. That being said, my university schedule is not very lenient and I can't promise that I'll post as often as I'd like (although certainly more often than I do now). I want to cut my addiction to Instagram, and those other pesky social media sites that suck up my time and leave me dissatisfied that I didn't spend my time doing something more productive.
I'm writing this to hold myself accountable; I will work for this blog. I will not let days, weeks, months, pass without putting up a post and losing the few readers that I already have. I will learn about html and all that jazz which is hard because in all honesty I'd rather listen to nails on a chalkboard.
So now that the goals are in place, lets get to the food!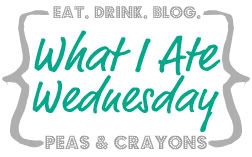 Breakfast:
Three fried eggs, bacon, brussel sprouts and bone broth. I'm not doing the full 16 hour fast anymore; more like a 14-15 hour so I usually have breakfast at around 11am. I get up at 8:45, make myself look decent, leave the house at 9:05 and ride my bike to my CrossFit gym for the WOD at 9:30am.  This has been my summer schedule since last year and I love it. I once tried to do that 9:30am workout after eating breakfast….never again. I thought I was going to be sick.
Yeah you could say I like to eat. Hey, some people like their carbs but I am all for the protein and fat. You can put me on a super low carb diet for a week and I'd be like yeah ok this kinda sucks I miss fruit and sweet potatoes but there is no way I would do low protein/low fat. Not for all the carbs in the world. I would go balistic.
Lunch:
A totally raw meal: homegrown zucchini "noodles" with raw tomato sauce made with homegrown tomatoes, homegrown red peppers, onion, basil, garlic and olive oil. Incredible!
Oh by the way, I think now would be a good time to mention our nectarine and plum harvests…
Believe me when I say the dinner table was completely covered at one point. The plums were good, but the nectarines were something else. My mom and I would fight over the ripest ones if only because they were the juiciest, sweetest morsels we'd ever devoured. My dad prefers his fruit rock hard and sour. Don't ask me why, I'm just happy I didn't get his taste buds.
I made all these elaborate plans of how I was going to use up all the fruit but between the three of us eating them, giving baggies full of plums to neighbors and coaches, before I knew it they were all gone. Sad face.
Happy hump day!